How Oyo Ruined My Anniversary
UPDATE: As on 7th November 2019!
Oyo has offered me Rs.5000/- and two nights complementary stay as compensation. Considering everything my family and I have gone through, I believe it is grossly insufficient. Therefore, I have decided to keep this website up as a testament to what can happen when your customer service is as terrible as Oyo's.
UPDATE: No resolution yet as on 17th October 2019!
Thank you to the news websites and folks on Twitter, LinkedIn, Facebook and other forums for sharing my story. The news websites have reported that Oyo has said that the issue has been resolved. It HAS NOT been resolved.
TLDR:
Oyo allowed me to book a hotel which had payment issues with Oyo for more than a month
Made me wait 2 hours on call on a remote island with no connectivity before transferring me.
Tried to transfer me to another hotel 1300KMs away (in West Bengal)
Made me pay Rs.1800 more for a downgrade
Cancelled my new booking
Made me pay Rs.400 more on top of Rs.1800
Connected me to a customer instead of a manager during a call transfer
Offered me Rs.500 in wallet money saying "this is the best they could do"
Full Story
I wanted to let the world know how Oyo ruined my first wedding anniversary so thought I should write something about it.
It all began when we were planning a trip to the Andamans for my 1st wedding anniversary. We were trying to book some rooms in Havelock Island because of it's beaches. I looked online and found some suitable rooms in a resort called Hotel Lee Meridian resort. While it was not 5 star like it's counterpart in Chennai, it looked very nice for the price.
Since Oyo gave the option to reserve rooms without paying, I decided to use this feature. The price was around ₹5300 which seemed reasonable, payable at the hotel. I had booked the 3 rooms for two nights from 24th-26th of August 2019.
After sometime I got a message from Oyo saying that if I were to pay online instead of at the hotel, I could save ₹500. It also meant I didn't have to worry about carrying cash. So I decided to pay it online and that was apparently my second biggest mistake ( the first one being trusting Oyo for my wedding anniversary vacation).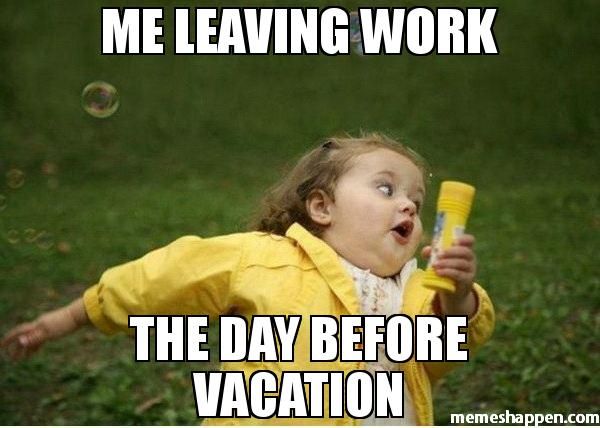 I landed in the rainy but beautiful Havelock as expected after boarding a ship from Port Blair. I went to the hotel looking forward to some much needed rest only to be met by a polite yet furious hotel manager.
I showed him my booking and he responded saying that there was some payment issues with Oyo. Apparently Oyo has been sending guests to his hotel for a price that was unacceptable to him. And he had written to Oyo nearly a month ago regarding this and received no proper answer.
Now this wasn't the first time, this has happened to me. I had faced something similar in December 2015 but that was resolved really quickly by changing my booking to a nearby hotel.
I started calling Oyo only to realise there was no cellphone reception for Vodafone near the hotel. Luckily one of us had a BSNL connection which had reception. I called Oyo's customer care number and was quickly connected to an executive. I explained everything that happened and he told me he wanted to talk to the property manager. I gave the phone to him who proceeded to politely but furiously argue with the executive about his unresolved payment issues. Then the executive went on HOLD. And I started waiting. And waiting and waiting. After a good 15 minutes, the line went DEAD. And my family was still waiting on the road.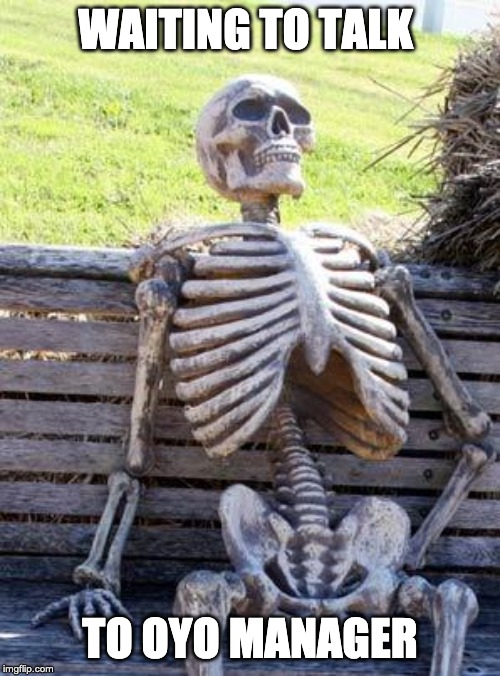 I called AGAIN and another executive answered. I had to explain everything again and he ALSO wanted to talk to the property manager. I went and handed the phone to him AGAIN. And the property manger again explained his issues and reaffirmed that he would not check my family in. He told Oyo that he felt bad that he had to do this again and again to guests but Oyo was simply not responding to his payment issues and now he had no other option but to do this to Oyo guests.
I got the phone back and the executive said he would arrange for alternate accommodation and put me on hold. After sometime he told me that there was another hotel around 0.5KM away and that I should go there. And that he would send me the co-ordinates. I had to remind him that there was no internet connectivity and told him to give me the address and phone number of the hotel. The executive said that he WASN'T ALLOWED to give the hotel's phone number and instead told me the hotel's name.
I gave the phone to the taxi driver who had brought us to the hotel. After listening to the hotel's name, the driver told me that a hotel with that name didn't exist on the island. He then asked for the address of the hotel and burst into laughter. Apparently the hotel that the executive was suggesting was in West Bengal, more than 1300KMs away.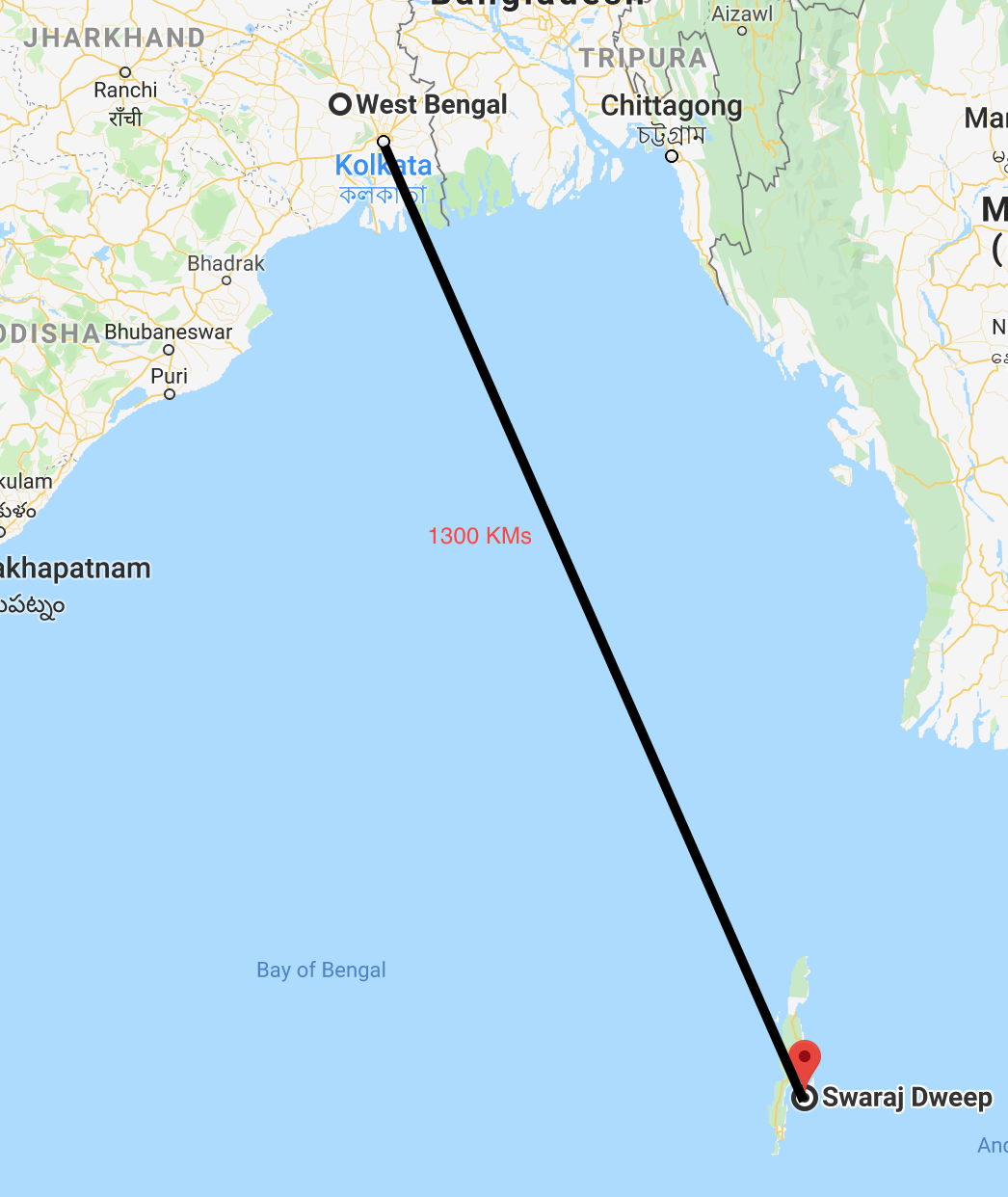 The driver then asked for another hotel that he could take us to and was told of another hotel which was again in West Bengal. I got the phone back from him and the executive had put me on HOLD again. I waited again for another 15 minutes. Suddenly I heard the executive saying "Sir, Am I audible?" 3 times and then following it up with "Ending the call as the customer is non-responsive" and terminating the call, all in 15 seconds with me still shouting that I can hear him.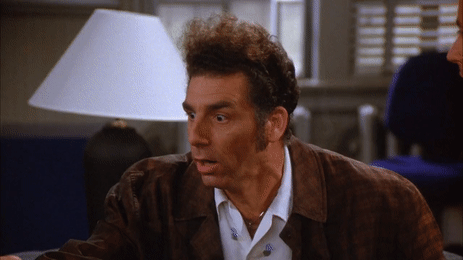 I was stunned. I didn't know what to do. My family was still standing by the road. The sun was setting and it was getting darker every minute. I decided to try once again. I called up Oyo once again. I had to explain everything once again and told him I wanted an alternate hotel because the property manager denied me check in. I told him that the property manager had already talked to Oyo's executives twice and didn't want to talk anymore. This executive told me he could transfer me to a nearby hotel, Hotel Star Glory Resort and that I had to pay more Rs.1800/- because the rent was higher there. I asked him why I had to pay more because of Oyo's mistake. He said he couldn't help me on that aspect and that if I wanted an alternate accommodation I would have to pay more.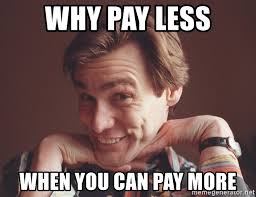 It was becoming very dark and I decided to fight this another day. I asked the driver if this hotel was nearby and he confirmed it was. I asked the executive to confirm my booking before sending me there because I didn't want what happened at the first hotel to happen again. He assured me that the booking was confirmed and I could go there. I looked at the time. I had already been on call with Oyo for more than 90 minutes.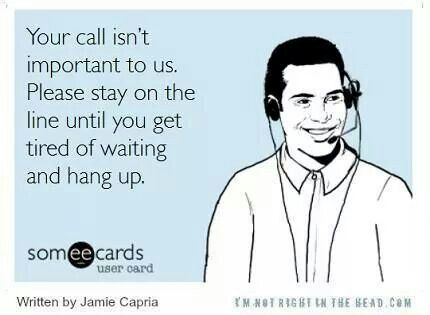 And off we went, to the Star Glory Resort. It was a small place which looked more like a collection of one roomed Cottages rather than a hotel. I went there and told the reception of the transfer and he looked blankly at me.
He then said that they had received no such booking and he could not check me in until he receives intimation. And I had to call Oyo again. Another executive answered and I had to repeat all of this again. The executive wanted to talk to the new hotel's reception. After talking to them, we were allowed to check in. I got the phone back and was told I had to pay around Rs.6600/- in cash at the hotel. I told him that I had already paid around Rs.4800/- and that I will pay the balance. The executive said he didn't see any payment and proceeded to check again. He then said he could see the payment but was not able to transfer it by himself and I would have to talk to his manager.
The manager got on the line with me and told me that in order to transfer the booking amount he would have to talk to the first hotel's manager and put me on hold. After sometime, he came back and said he was unable to reach him. He offered to cancel my first booking and that I would be refunded that money and to pay this hotel by cash. I asked him again why was I being made to pay more because of Oyo's fault. He repeatedly apologised but said he couldn't do anything more. It had now been more than 2 hours since I had made the first call to Oyo. I was very tired and decided to take care of this after the trip.
We woke up early the next day and went around the island. Around lunchtime, we went to a hotel and I realised that the hotel had some connectivity from Vodafone. I started receiving SMS messages (still no internet) and one of the messages was from Oyo saying that they were refunding me half of what I had paid. This made me very upset. Not only had Oyo put me through so much mental agony, now they were charging me cancellation fee for cancelling my first booking. I called Oyo and had to explain everything once again. I was put on hold for 15 minutes and then the line went dead again. Frustrated, I decided to take care of this after I returned.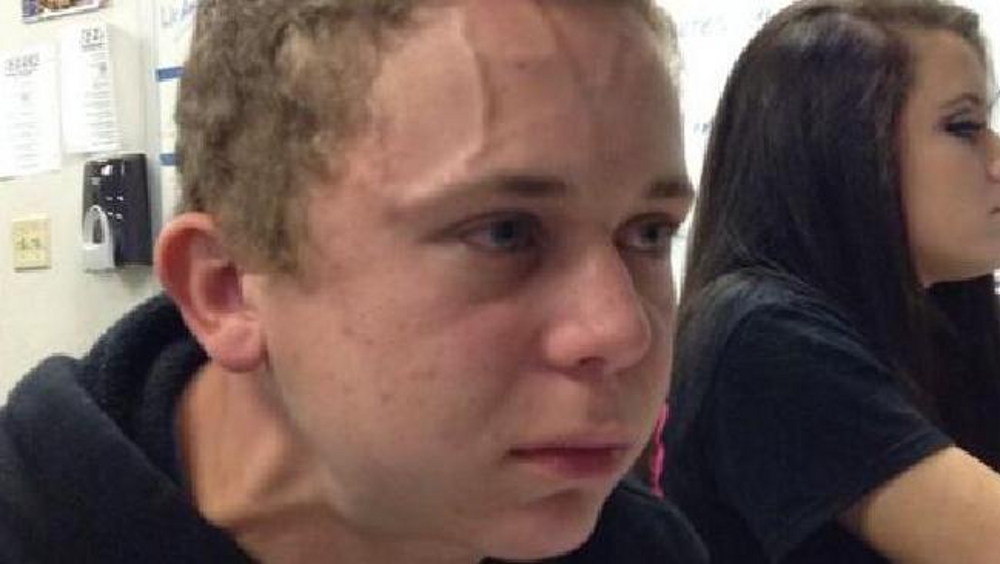 The next day was checkout. I went up to the reception to pay Rs.6600/- I had been told to pay. I was then informed by the manager that Oyo had cancelled my booking there and I had to pay Rs.7000/- instead. This was because after my booking's cancellation by Oyo, my stay was being considered as a Walk-In instead of an online booking and this was the rate for all Walk-In customers. Not wishing to create a scene, I agreed to pay if the hotel provided a bill which the hotel did. And then I came back to Chennai.
Soon after I landed in Chennai, I came home and called up Oyo. I explained all of this to the executive and he put me on hold in order to transfer me to a manager. Someone then answered and I went ballistic. I told him all the pain I had experienced because of Oyo and how Oyo ruined my wedding anniversary.
After listening to me for 10 minutes, the person then responded saying "What can I do?". I couldn't believe my ears that this person was being so callous about such a big issue. I told him to address my issue and that was when the person told me "Sir, I'm also a customer. I called regarding a complaint myself".
Oyo had connected me to another customer.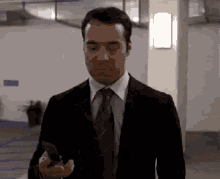 Not only was their customer service pathetic but their technical infrastructure was equally bad.
I apologised and cut the call. I then called again and this time I had to clarify whether I was speaking to an Oyo employee or a customer. After confirming, I listed out everything I had to go through. I told him off all the mental anguish and suffering I had underwent because of their pathetic customer service and how I had to pay more that what I agreed to. I asked him why was my transfer to the new hotel cancelled and I had to pay even more. I was informed that I had to pay Rs.6600/- online and because I didn't, the booking was cancelled. I told him that I had been told by Oyo's inept managers to pay in cash at the hotel and even if I had been informed there was no internet connectivity for me to pay.
The manager said that he was deeply sorry but there wasn't anything he could do about it. I asked him how he was going to address everything me and my family had been through because of Oyo. To which he responded saying that he would credit Rs.500/- in my Oyo wallet but there was nothing else he could do. I asked him how was Rs.500 in my Oyo wallet, (which I couldn't transfer to my bank account and expired in 6 months btw), going to compensate me for the extra Rs.2200 I had to shell out. He responded saying that while he was deeply sorry there wasn't anything he could do.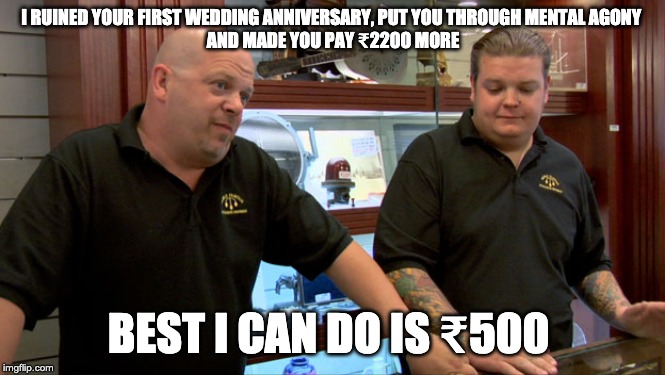 And finally as a bonus, after disconnecting, I got connected to another Oyo customer who had called to raise a complaint. I informed him that I was another customer and that he should disconnect and try again. Then, thinking of everything I had gone through, I wished him good luck.
So there you go. My tale of woe. If you still want to use Oyo for any significant travel, let my story serve as a warning as to how much Oyo really cares about you once you pay online.
Disclaimer: The pictures and memes do not belong to me. They belong to their respective owners.